VRam Computers is dedicated to providing excellent customer service, and professional solutions to your computer needs.  With more than 15 years of experience, VRam Computers is your solution to all of your technology needs. We offer many services including: – Network Implementation and Development – Software Upgrades and Troubleshooting – Telecommunications Development and Implementation – Custom PC Building and Upgrades – Storage Solutions & Logistics – PC Repair and Troubleshooting – Website Design and Customization – SEO (Search Engine Optimization) – Website Hosting and Maintenance – Logo Design & Refresh – Marketing services VRam Computers serves the greater Triad Area of North Carolina.  We can make special arrangements to travel outside of that area for a low rate of transportation.  Being an independent consultant and contractor allows us to offer greater flexibility than some of the larger companies offering less service options.  Please feel free to contact us with any questions regarding your particular service needs.
We offer custom, hand built computers that exceed any mass produced system on the market. Featuring high reliability, time saving redundancy, and the ability to adapt to any work environment, VRam Custom PCs will exceed your expectations.
We have extensive experience in repairing computers, printers, servers, networks and even TVs. All services are offered at a reasonable rate that's hard for our competitors to match. We do both onsite repair and offsite repair, whichever is more convenient to you.
Aligning Business and IT Strategies
VRam Computers provides comprehensive, end-to-end technology and business transformation consulting services. From assessments and recommendations, to managing the program to completion. Our approach ensures that you receive a seamless experience that will allow you to leverage the value of your technology investment and drive true performance improvement results. Our consulting has helped companies uncover technology barriers to business growth and improved performance. Our knowledge enables us to develop a blueprint and roadmap that will align your technology and business strategies, making you more competitive, more agile, and more profitable.
Integrating New Technology Into Your Organization
VRam offers full-service IT consulting, addressing not only the technology transformation, but equally as important, the impact of new technology on your organization. Our IT consulting service will work with you to refine your processes, workflows and management systems that are affected by technology change and help ensure a smooth transition.
Brand Consulting

90%

90%

Marketing Campaigns

70%

70%

Custom Website Design

80%

80%

SEO Optimization

95%

95%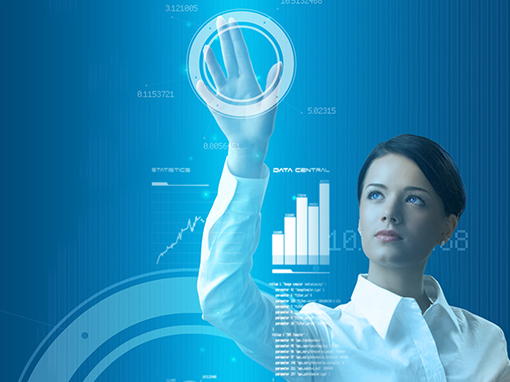 Research
We take the time to learn about our customers, their demographics, their goals, and their competition. We use this information to design a website that exceeds your expectations and shows your competition that you mean business.
Website/Content Creation
We take our research, as well as your design inspirations and choices, and design the perfect website for your company/organization. All of this is accomplished with with a multi-faceted plan that helps us encompass your target market with your brand.
Content Management
Through the use of SEO (Search Engine Optimization) as well as a layered approach to rich content creation and management, VRam Computers is able to help you achieve better brand recognition as well as increase your likability, approachability, and achieve your brand's value.
Frequently Asked Questions
What type of clients do you work with?
We work with startups, bloggers, small to medium business professionals, and independent entrepreneurs. We're here to grow with you and to help you achieve your business goals.
What is your turn around time?
Different services require different amounts of time for completion, depending on complexity and depth. Photo touch up services generally take 1 to 3 weeks, depending on back log and/or amount of work involved as well as the number of photos you want enhanced. Photo restoration can take as little as 2 weeks, and upwards of 3 months depending on the amount of damage the photo has sustained. Small deposits are required for all photo related services. Website design services can take anywhere from weeks to months depending on your vision of how you website should look. We work with our clients every step of the way through extensive e-mail/phone communication and change previews. We recommend purchasing a maintenance package to ensure your website stays updated and secure. Computer builds vary depending on the number or PCs involved and the type of integration you require. If you're wanting a 1 of computer build then the build itself takes only a few days once all parts are received and the build is finalized by the buyer.
What is your refund policy?
Once we start working on your project, then the deposit cannot be refunded. This is due to incurred costs at the start of the scheduled work.
What type of payment methods do you accept?
We accept all major credit cards via PayPal.
What support options do you offer?
What languages do you support?
At this time, English is the only language we offer support for.
What Our Customers Are Saying
Don't just take it from us, let our customers do the talking!
After many years of dealing with PCs, VRam Computers is finally a company that I will return to. Using their vast knowledge and years of experience they helped me pick out the parts and build my first real gaming computer, not only that, but they have been very attentive afterwards with any random question or PC related oddity that has come up. Unlike other small business and especially unlike the big box stores VRam Computers delivers a level of quality and personal care that really sets them apart. While we were in the consultation stage of building my computer they were very eager to understand my wants and needs for it to help me make sure the computer ended how I wanted it and to make sure I was happy with the final product. They were eager to help me with the build, you could really tell that they genuinely loved building computers and that confidence made me feel a lot better during the build process and nixed what few remaining worries that I had. I will definitely be using VRam Computers again in the future.
VRam Computers built my website, set up my facebook and google+ pages, and they maintain my search engine rankings with great results.
VRam Computers built all of the computers in our store, none of which have failed in over 15 years. Of course we've updated them every so often, but the old ones still work as well. They also built and maintain our entire networking infrastructure, zero problems in that area as well!
Don't Be Shy
Drop us a line anytime, and we will respond to you as soon as possible